Category Archives:
Modelling
Monolith Lighting Tutorial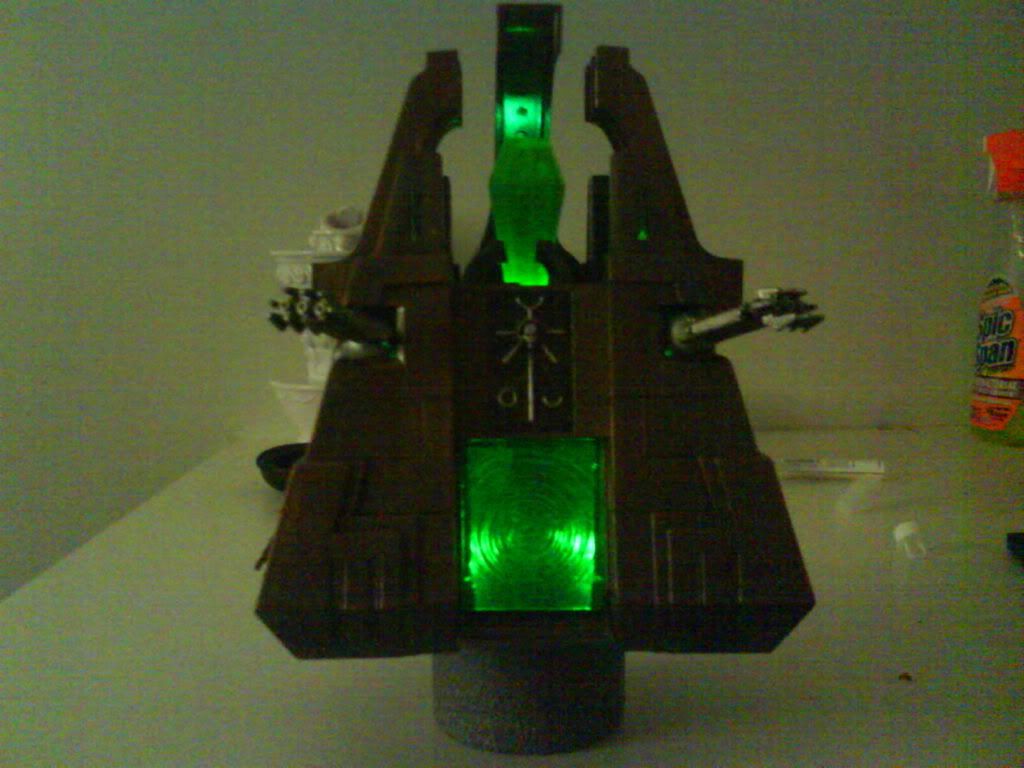 Installing lights in your Necron Monolith can be a fun and effective way of creating a centerpiece for your army. While putting lights into your existing Monolith may seem like a daunting task, following these directions should take the difficulty right out of it.
The Basics of Basing
For this tutorial, I'll be covering some of the techniques used for basing a model. First off, let talk about why you should base your models. The main reason is to improve the look of your models, so we'll talk about that first. As evidenced in the picture below, a good basing scheme can make the difference between a model looking decent and a model looking great. For instance, both of the terminators below are painted to an equal standard. However, the terminator on the left was based with a layer of green flock over the black base, while the terminator on the right was based using a more complex design, using fish rocks, flock, and grass. While they are both painted well, which one would you rather own? I'm sure I'm not alone in choosing the one on the right. It just looks more dynamic and more realistic, doesn't it?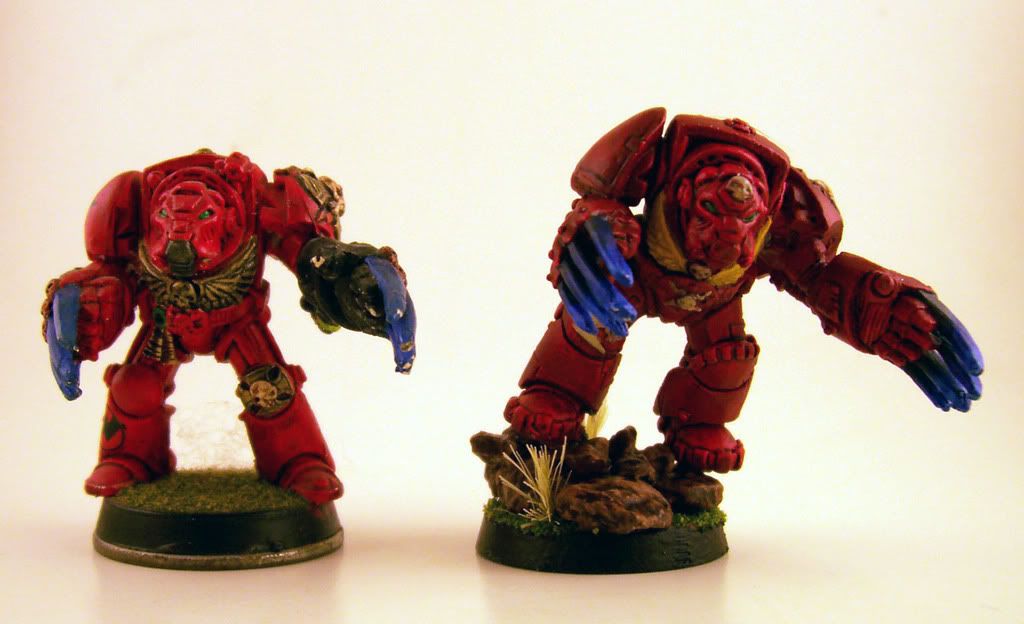 A good secondary reason to consider is that using a consistent basing scheme throughout an army will tie that army together into a cohesive force. Even if the paint jobs vary widely, like in an Ork or Eldar army.