Category Archives:
Painting
Wet Palette Painting
In this tutorial, we'll be covering a technique that will help you keep your paint from drying out and make clean up easier. In case you haven't guessed, it's called wet palette painting. The concept is really simple, and it's cheap and easy to do. If done right, it will keep your paint wet for literally hours before it becomes unusable.
Here's what you'll need:
A shallow container (I used a cheap Tupperware container from Wal-Mart)
A thin sponge (Yet again, cheap ones from Wal-Mart)
A section of parchment paper (Commonly used in baking, can be found in any grocery store)
A cup of water
The first step is to cut your sponge to size so it fills up the majority of the container. In my example, the sponges were a little small, so I used one and a half of them. The thing to watch out for is trying to fit too big a sponge in the container. You shouldn't have to force it at all. If you do, it will try to pop up out of the container and won't work for our purpose.
Now that you have the sponges cut to size, pour the water over the top of the sponges, letting it soak up as much water as it will. Make sure you only fill the container to about 3/4 of the height of the sponge. If the water level goes higher than the sponge, it will contaminate your paints and make a huge mess. In the picture below, you can see how much of the container the sponges fill as well as how I keep the water well below the top of the sponges.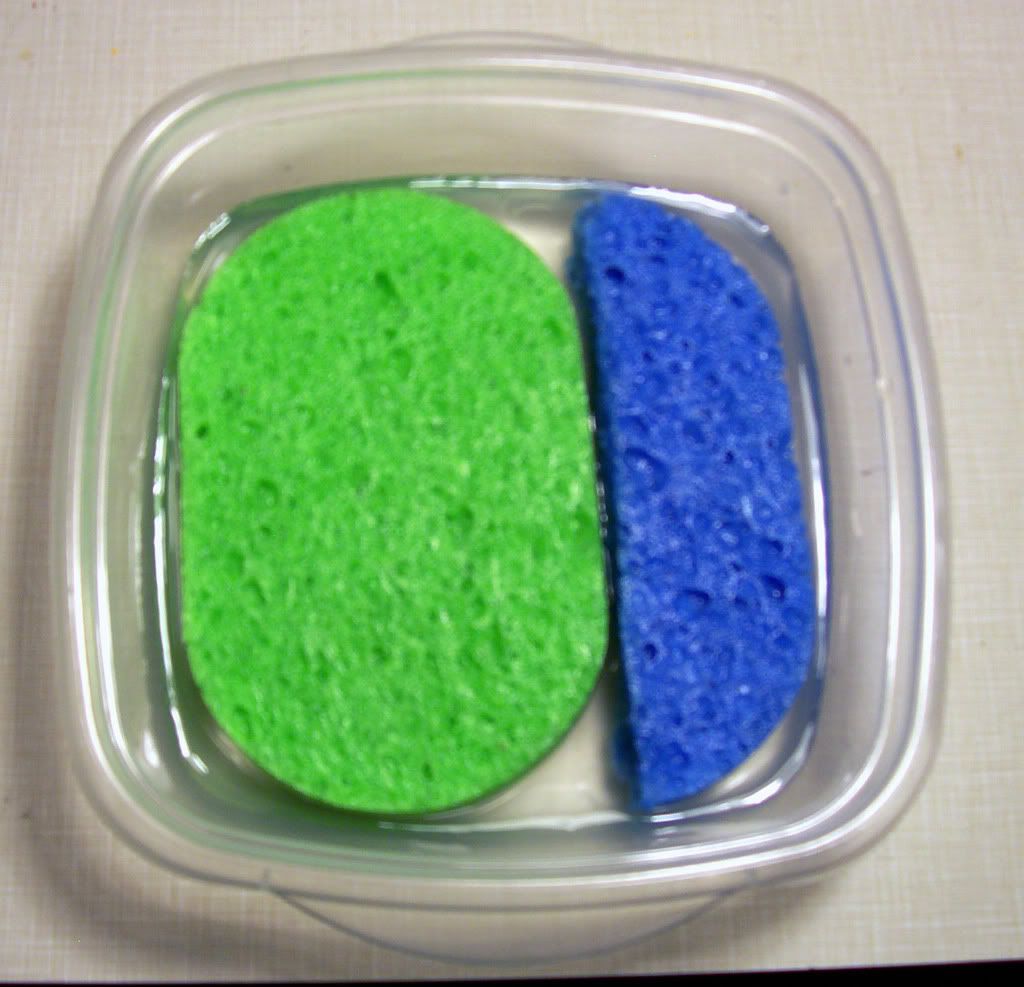 Now that you have the water in, cut a section of parchment paper to a slightly smaller size than the container and press it down against the wet sponges. You will get some small air bubbles that you can't get out, but you should try to press out all the big ones that you can.